Ladle furnace
After tapping from electrical arc furnace, the ladle furnace is put on LF refining position.
LF refining is conducted through arc heating and argon blowing. During this process, the steel deoxidization, desulfurization, the adjustment of steel temperature and chemical composition are completed. In primary slag, there is no vacuum function in LF, but room of vacuum device may be obligated in LF zone for future development. The ladle containing qualified liquid steel is hoisted to a ladle rotator of continuous casting machine and then it taps from the base of the receiving ladle to tundish, after that, it drops down into crystallizer to cast into bloom, which are severally straightening and cut to set dimensions and sent to a cooling bed through a roller table. It turns into qualified bloom.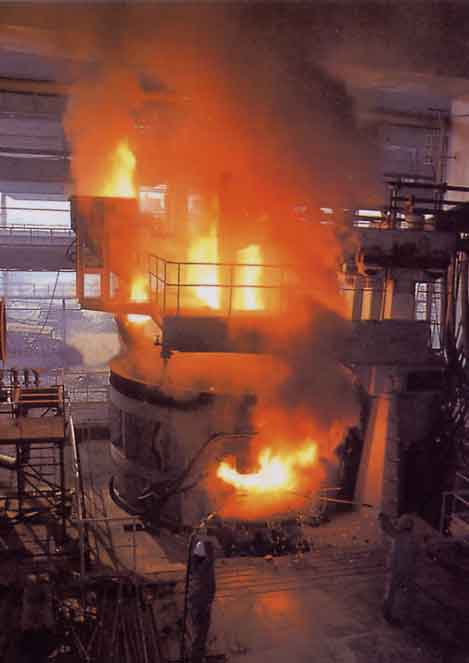 Ladle refining furnace working principle
Tapping to ladle where primary alloying and slagging to be made �to put the ladle on LF position �refining, argon blowing �deoxidation, desulfurization, slag whitening �adjusting chemical composition and temperature �the ladle leaving LF position �to put the ladle on ladle rotator of continuous casting machine ...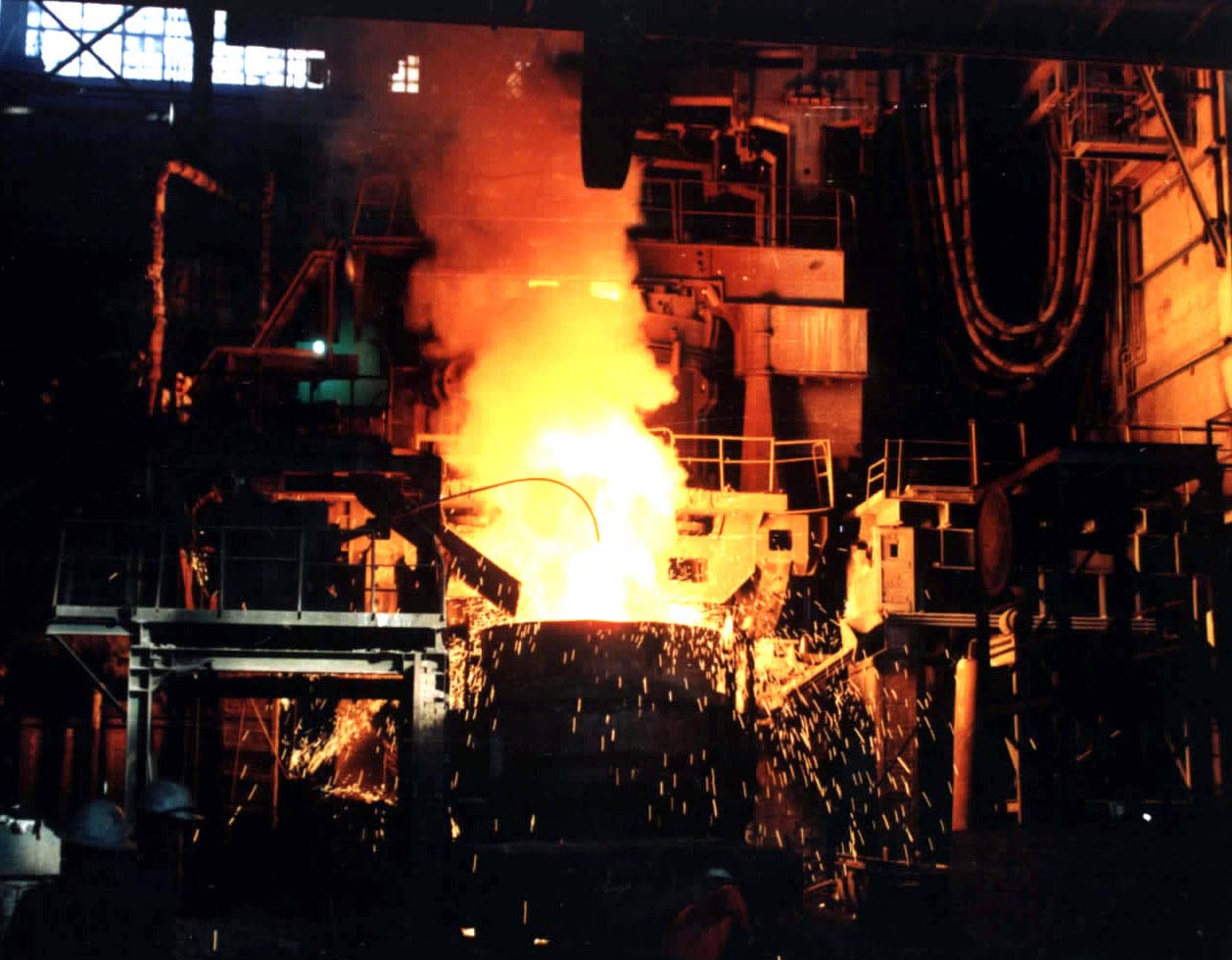 Ladle refining furnace specification
Model: Bridge.
Amount: 1
Nominal capacity: 40 tons.
Water-cooling cover and bunch water-cooling cable are used.
Near by the LF, there set argon blow device. During the refining process, Argon blows from beginning to the end.